Mary Jane Watson and Felicia Hardy are teaming up once again as Jackpot and the Black Cat for a new four issue limited series starting this March.
Written by Celeste Bronfman, who also wrote the upcoming Jackpot one-shot, with art from Emilio Laiso, and a cover by superstar cover artist Adam Hughes, Jackpot and Black Cat continues the partnership that's been building between MJ and Felicia since last year's Dark Web event.
Now, they're teaming up to take on a villain who's blackmailing "everyone, including Black Cat and Mary Jane," according to Marvel's official announcement.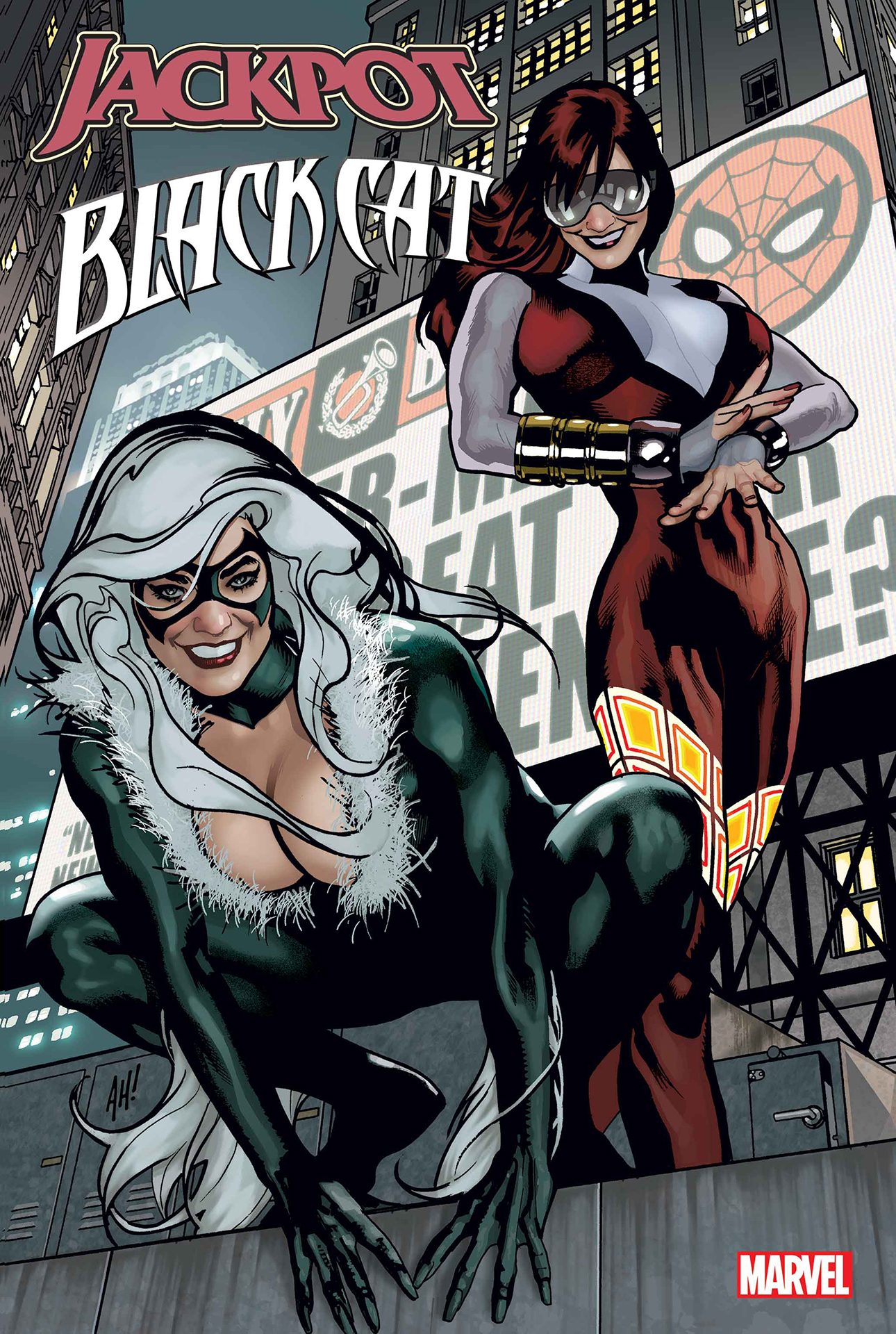 "LUCK BE THE LADIES! When someone blackmails Black Cat into a public and blatant crime spree, Jackpot comes to her aid! What classic Spider-Villain is behind the blackmail?! Someone with history with at least one of our titular heroines!" reads Marvel's announcement. "Tough choices and daring missions await as Mary Jane and Black Cat become entangled in a plot that's brought the world to its knees."
Saving the world is a tall order for fledgling superhero Jackpot and high-end thief Black Cat, but MJ was at Peter Parker's side through many of his greatest adventures, and Black Cat got a taste of that level of adventure in her fan-favorite ongoing title from a few years ago, so they've certainly got the chops to take their game to the major leagues.
"MJ's been a hero since day one, and I'm so excited to continue her journey as Jackpot - this time with Felicia Hardy by her side!" Bronfman says in a statement. "Opposites attract, and I've always loved the push and pull of their friendship. Expect them to butt heads through heists, betrayals, and the unexpected!"
Jackpot and Black Cat #1 goes on sale March 27.
Stay on top of all the new Spider-Man comics Marvel has planned for release