Amazing Spider-Man #74 marks the end of writer Nick Spencer's run, with Marvel setting up one hell (pun completely intended) of an ending for his long-running saga of Mephisto, Kindred, Harry Osborn, Mary Jane Watson, and Peter Parker in a new, fully-lettered preview of the September 29 issue.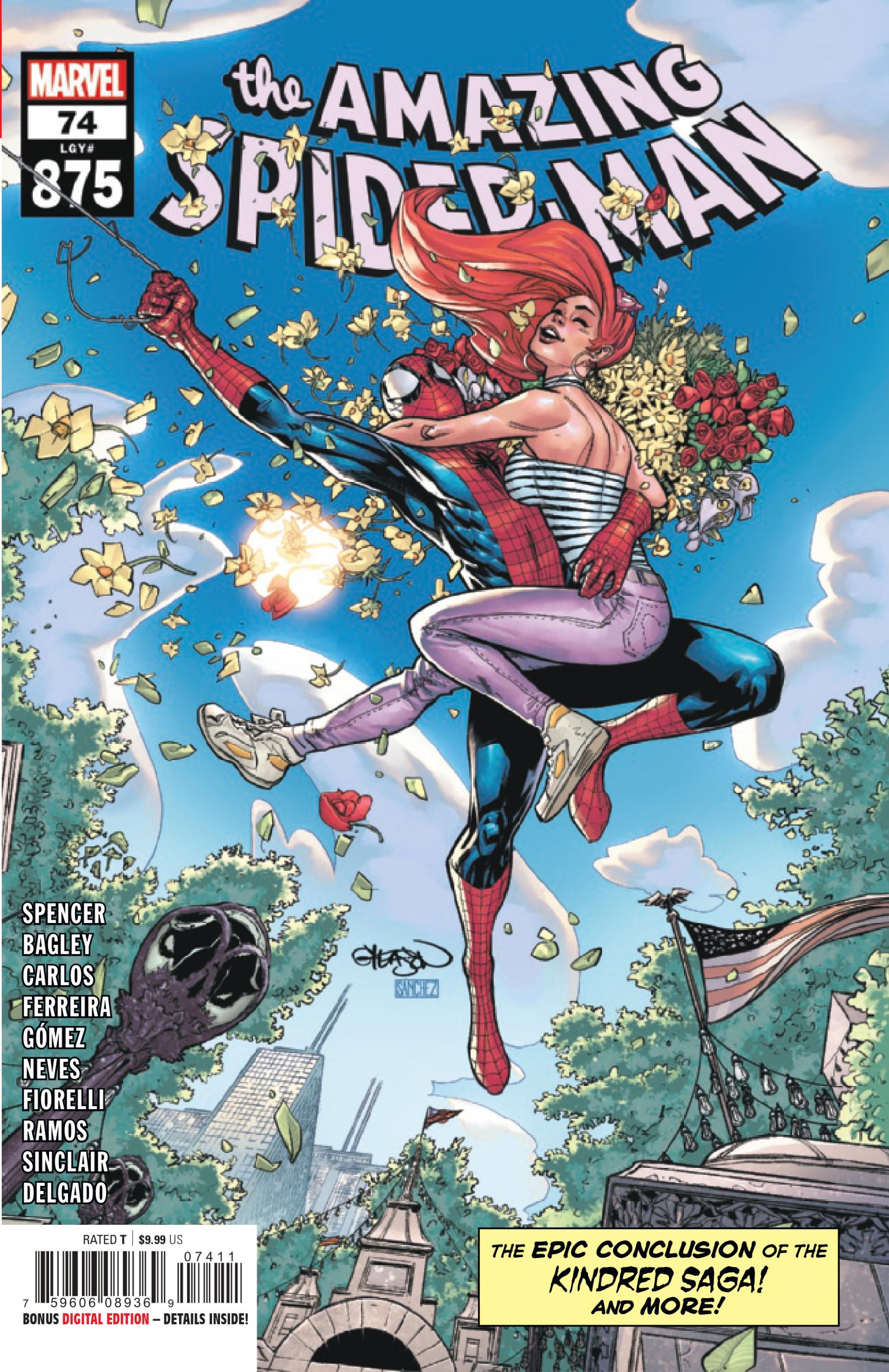 The preview shows Harry Osborn literally in Marvel's version of Hell (or at least the portion of the afterlife ruled by Mephisto, the closest thing Marvel's got to the devil himself). He learns with horror that his shocking confession of his crimes and repentance before his death all the way back in 1993's Spectacular Spider-Man #200 wasn't enough to save him from damnation - and even worse, learns that he's just another pawn in some grand game being played by Mephisto.
That game - which is currently represented on the page as a series of literal casino games between Mephisto and Doctor Strange - also seems to be the motive for the deal Mephisto made with Peter Parker and Mary Jane in Spider-Man: One More Day, which dissolved their marriage.